Gabriel & Co. Sterling Silver and 8mm Lapis Beaded Bracelet
Fashion a timeless statement with this Sterling Silver and 8mm Lapis Beaded Bracelet!
Details
Sterling silver

Lapis

Size (D)-8 inches, other sizes available by special order
Width (A)-8.00 mm
Thickness (B)-8.00 mm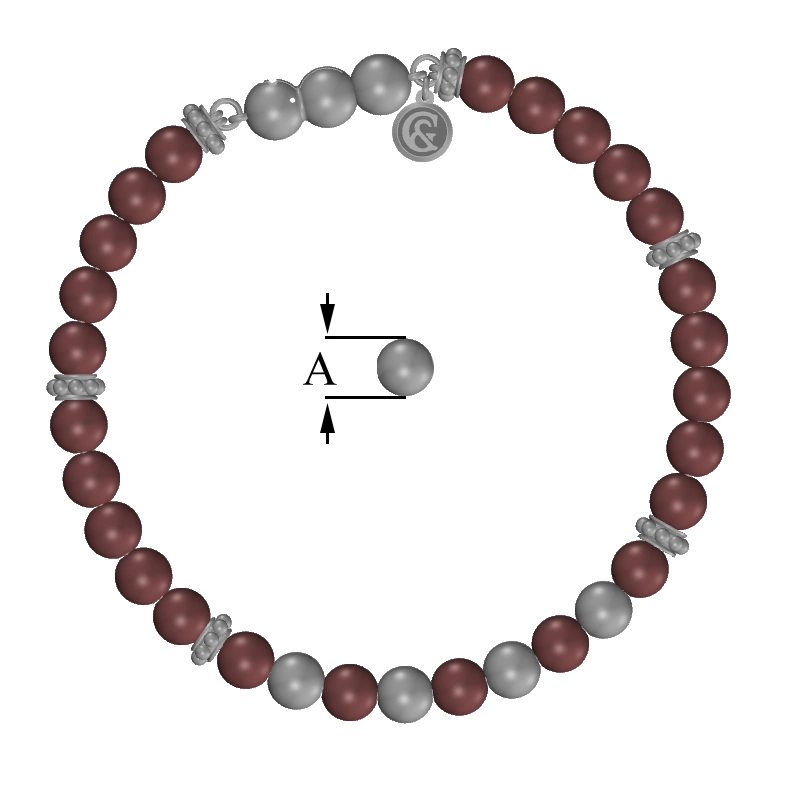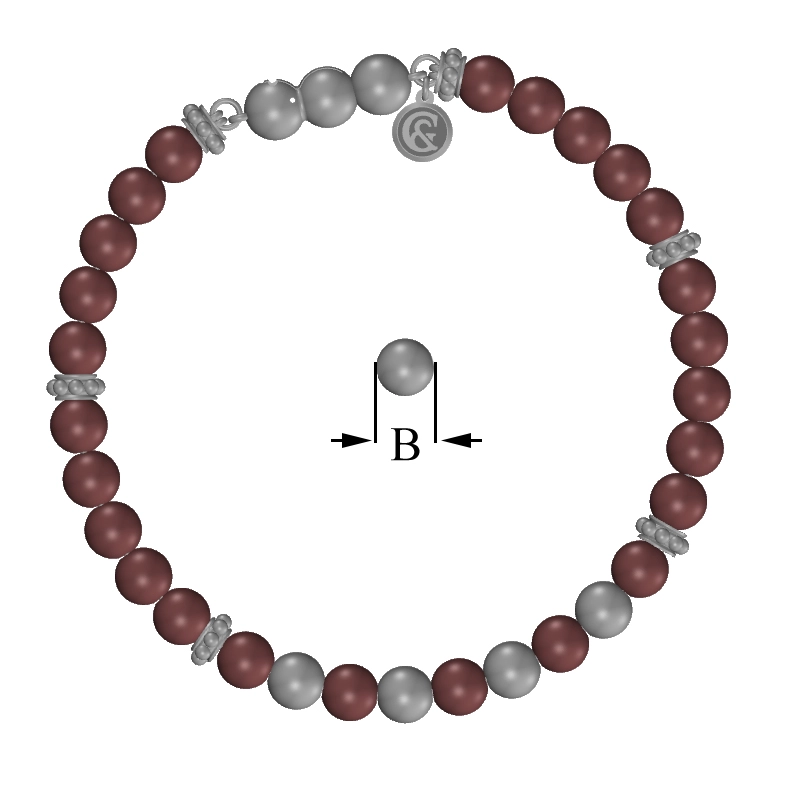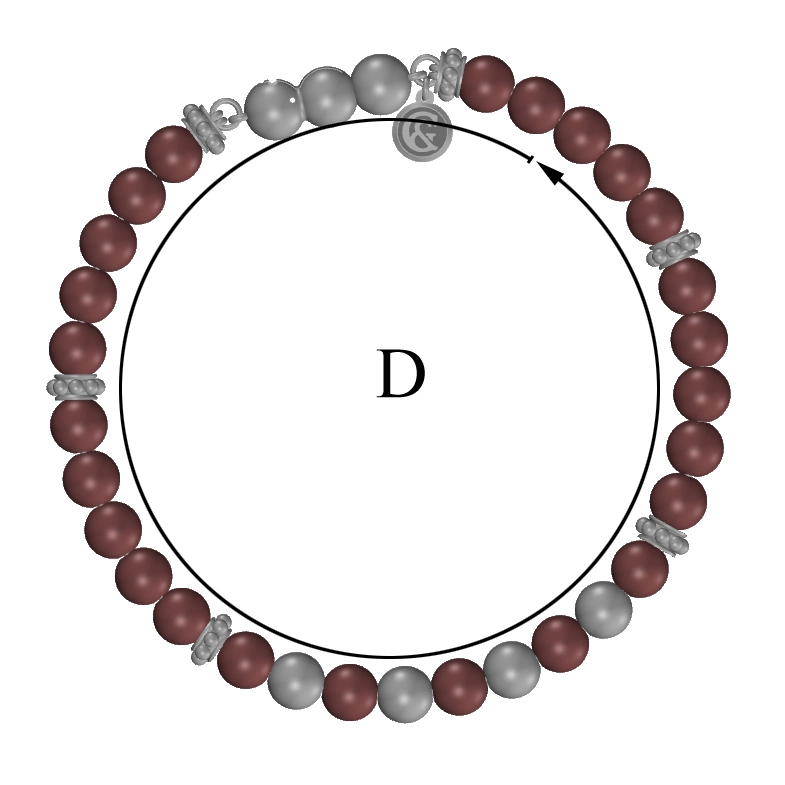 * This diagram image is for measurement purposes only and does not represent the actual item shown.
Style # TBM2080SVJLP

Lapis Lazuli
Lapis Lazuli is often called Lapis for short. In fact, the shorthand name "Lapis" is actually used more often to describe this gemstone than the full term "Lapis Lazuli". Lapis Lazuli is rarely without any of the white Calcite present. Embedded Pyrite crystals within most Lapis Lazuli add to the sparkle and naturalness of this gemstone, and when evenly distributed in small amounts makes it more desirable. A deeper blue color makes this gemstone more valuable, as well as a minimal amount of spotting or streaks of white Calcite. Lapis Lazuli is a sensitive gemstone, and can be chipped or cracked easily when banged. It is also relatively soft so care should be exercised to prevent it from getting scratched. It is also slightly porous and should be protected from chemicals and cleaning solvents.
Product Care
-The dye used in some lapis can come off if it's rubbed with acetone (nail polish remover) or denatured alcohol, so it's sometimes sealed with wax or plastic. Wax sealers can deteriorate when they're exposed to heat or solvents. Lapis that hasn't been dyed might be impregnated with wax or oil to improve its color and luster.
-Warm, soapy water is the safest way to clean lapis lazuli. It's best to test a small, inconspicuous area first, because some dye treatments are not stable.
Silver
For centuries, silver has been prized for its incredible luster and workability. Pure silver is highly tarnish-resistant but is too soft to use for jewelry design. Other metals like copper, nickel, or zinc, are added to harden silver. For example, sterling silver is 92.5% silver and 7.5% another metal. Silver products sometimes may be marked "925" which means that 925 parts per thousand are pure silver. Some jewelry may be described as silverplate: a layer of silver is bonded to a base metal. If you're looking for an inexpensive metal for your fine jewelry, silver is a good choice. Since silver is soft and scratches easily, it's best used for jewelry that is not worn daily.
Product Care
-Your sterling silver jewelry will need cleaning and polishing from time to time to remove fingerprints, oils, and naturally occurring tarnish.
-The most effective way to clean sterling silver is with warm water and mild bar soap. (Liquid soap is likely to leave a film on your jewelry, resulting in a dull finish.)
•All orders over $500 are eligible for free shipping
•Call us at 541-345-0354 if you require next day shipping (additional fees apply)
•Please allow 1-2 days to process your order and prepare shipment
•We only ship to addresses within the United States. We are unable to process orders shipped to package forwarding services at this time.
At Skeie's, it's of upmost importance that the jewelry we select is obtained from suppliers who follow conflict-free and socially responsible practices. We believe that the materials used in our jewelry should support and benefit the communities where they originated, while keeping the environmental impact as minimal as possible.